Blog
WGSN Sustainable Fashion Trend Report
Posted at: &nbsp 19:19
I have received a reply about my enquiry to WGSN about being mentioned within a presentation at Copenhagen Fashion Week.

Anne, the presenter, has another presentation coming up that she would like to further reference Shed me Clothes: watch this space as I need to email her back. She also forwarded me a link to the WGSN Design for sustainable consumption: trend analysis report. Take a look, especially page 6 for Shed me Clothes, it is a very informative and inspiring read.Here is a print screen of the report which contains the Shed me Clothes reference: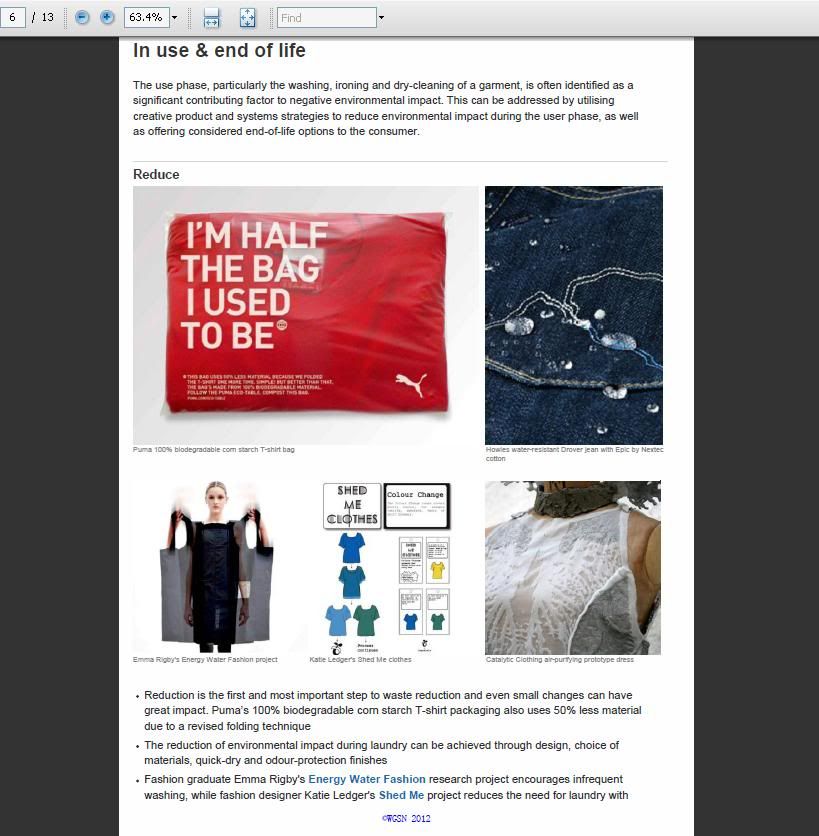 ---
Author: &nbsp Katie Ledger &nbsp&nbsp |Delete&nbsp|&nbspEdit&nbsp|
---
Copenhagen Fashion Summit
Posted at: &nbsp 19:01
I recently found out that Shed me Clothes and I were highlighted at the Copenhagen Fashion Summit. This is very exciting news to be mentioned at an international Fashion Conference.

I was told that we were mentioned during a WGSN presentation. I am currently trying to contact the trend agency to find out exactly what was said and if there is a potential video I could watch (and upload).LCF also blogged about taking part in the summit, along with drawing upon my name check: LCF takes part in Copenhagen Fashion Summit


---
Author: &nbsp Katie Ledger &nbsp&nbsp |Delete&nbsp|&nbspEdit&nbsp|
---
Enquiries, Enquiries, Enquiries
Posted at: &nbsp 12:18
I am proud to announce that Shed me Clothes has received two requests for use of imagery this week. Watch this space, it may just happen.


---
Author: &nbsp Katie Ledger &nbsp&nbsp |Delete&nbsp|&nbspEdit&nbsp|
---
1 2 3 4 5 6 7 8 9 10 11 12 13 14 15 16 17 18 19 Next